A Natural Way To Well Being
Traditional Chinese Medicine
Professional Acupuncturist
We are a professional Traditional Chinese Medicine(TCM) Clinic, located in the beautiful seaside town center of St Annes On Sea, Fylde Coast, south of Blackpool. We provide the highest standard Chinese Acupuncture, Tui Na(Chinese Medical Massage) Therapy and Chinese Herbal Remedy treatment servises. We will do our best to help you get fit and stay healthy! If you have any health issue, such as back pain, neck pain, any joints pain, Migraine headache, fertility issue, digestion problems such as Irritable Bowel Syndrome(IBS), Skin problems, emotional problems, men and women's problems, etc, please contact us for more information without hesitation!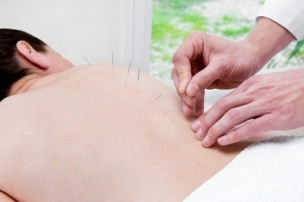 E-mail us or talk to us toll free
OUR TREATMENT SERVICES
COMBINED THERAPY FOR:
1. INSTANT PAIN RELIEF METHOD
2. COSMETIC ACUPUNCTURE
3. INFERTILITY
4. WEIGHT LOSS
* * *
SINGLE TREATMENT
ACUPUNCTURE
FSN ACUPUNCTURE
TUI NA(CHINESE MEDICAL MASSAGE)
CUPPING THERAPY
ELECTRICAL ACUPUNCTURE
AURICULAR ACUPUNCTURE
CHINESE HERBAL REMEDY
EAR CANDLE
REFLEXOLOGY(FEET MASSAGE)
WHAT WE CAN HELP?
Traditional Chinese Medicine can treat many common problems and diseases such as:
DERMATOLOGICAL:
Eczema, Herpes. Psoriasis, Acne, Hair Loss, Itching, etc.
INTERNAL:
Hypoglycemia, High Blood Pressure, Obesity, Asthma, Bronchitis, Headache, Dizzyness, Migraine, Nausea, Vomiting, Gastritis, Colitis, Indigestion, Peptic Ulcers, Irritable Bowel Syndrome, Diarrhea, Diabetes, Constipation, Haemorrhoids, Cold, etc.
MUSCULAR, NEUROLOGICAL, SKELETAL & VASCULAR:
Arthritis, Sciatica, Back Pain, Frozen Shoulder, Tennis Elbow, Stiff Neck, Facial Pain, Stroke, Sports Injury, etc.
MENTAL & EMOTIONAL:
Anxiety, Depression, Stress, Panic Attack, Insomnia, Palpitation, etc.
MEN'S PROBLEM:
Ejaculation Praecox, Low Sperm Count, Impotence, Prostatitis, Sex Drive Problems, etc.
WOMEN'S PROBLEMS:
Gynaecological conditions, Irregular Periods, Infertility, Menopausal Symptoms, Fibroids, Cysts, Endometriosis, Morning Sickness. etc.
EARS, EYES, NOSE & THROAT:
Otitis, Tinnitus, Sore Throat, Hay Fever, Halitosis(Bad Breath), Rhinitis, Sinusitis, etc.
ADDITIONS:
Smoking, Alcoholism, Allergic Disorders, Weight, etc.
If you have got any other problems not listed above, please call in or send an email.